Advanced Plan
Raw/Vegan
Serves 8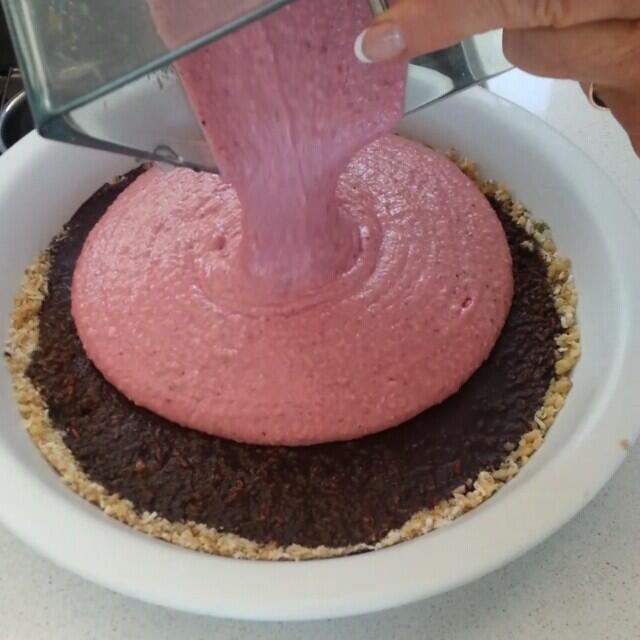 3/4 cup crushed raw pecans or walnuts
1/4 cup dried unsweetened shredded coconut
OPTIONAL:  Chocolate "Bottom":
3/4 cup stevia sweetened chocolate (like coco polo or lydias).
-OR- Chocolate from the chocolate bark recipe in the Maximized Living Nutrition Plans book. 
2 cups fresh raspberries (or strawberries)
1 cup raw organic cashews , preferably soaked overnight and drained
2 tablespoons vanilla extract
1 to 2 droppers full of liquid stevia (to taste), or 1/8 – 1/4 tsp pure stevia or 1/2 cup erythritol (like Swerve)
1 pinch salt
1 cup coconut oil, melted
Grind crust ingredients in food processor or high speed blender and press into bottom of a 9 inch pie plate, building up the sides slightly.
Place all filling ingredients into blender or food processor and blend until smooth and creamy. Carefully pour on top of crust and refrigerate for 2 to 3 hours.